SECULAR WEEK OF ACTION
APRIL 26 – MAY 2
Learn More
Individual Action
Individual Action
Local Group Action
Local Group Action
What is The Week of Action
The Secular Week of Action is a call to secular communities across the country to put their secular values into action. Local secular organizations across the diverse nontheistic spectrum — atheists, agnostics, Ex-Muslims, freethinkers, humanists, skeptics, and many more who make up the one-in-four Americans unaffiliated with religion — come together to demonstrate our shared commitment to making this world, here and now, a better place. During this inspiring week, participating organizations buckle down and do the work that matters, taking social, political, and charitable actions that make a positive impact on their community.
Why a Week of Action?
We demonstrate our values more powerfully by performing acts of service, education, and solidarity than by praying or abstaining from prayer. From a secular perspective, praying and not praying have the exact same empirical outcome. The National Day of Prayer does more than attempt to change the world through appeals to divine authority. The Day of Prayer is itself a call to unity on the part of the religious right in America. The Week of Action is also a call to unity but, whereas the Day of Prayer is exclusive, the Week of Action is radically inclusive of anyone who wishes to participate.
A Week of Action is also a positive response to aggressive religious intrusion into our common public life. Rather than simply saying "no" to prayer, we have a chance to say "yes" to positive action.
Why This Particular Week?
Each year, the first Thursday of May is set aside by federal law as a day for "people of all faiths to pray for the nation." According to their website, the National Day of Prayer "exists to communicate with every individual the need for personal repentance and prayer, to create appropriate materials, and to mobilize the Christian community to intercede for America's leaders and its families."
In 1988 President Ronald Reagan signed into law the designation of the first Thursday of May as the annual observance of the National Day of Prayer. The first Chair of the Day of Prayer Task Force was Shirley Dobson of Focus on the Family, a conservative Christian organization that lobbies for conservative issues such as creationism, school prayer, opposition to abortion and same-sex marriage, and returning the United States to its supposed Christian roots. "The Task Force represents a Judeo-Christian expression of the national observance, based on our understanding that this country was birthed in prayer and in reverence for the God of the Bible," declares the website.
The Secular Week of Action is designed to coincide with this overt federal endorsement of religious practice and offer a positive alternative both for individuals and secular organizations.
Service
Give back and serve
Advocacy
Do your civic duty
Social
Change hearts and minds
Storytelling

Center the stories that aren't being heard

Interfaith

Find common ground and shared values with faith allies

Art

Express your values creatively through a film screening, performance, or interactive street art
Tips to make this successful:
Start planning at least a month before your event.
Have a brainstorming session to decide what makes the most sense for your group.
Choose one person to organize, but make sure to delegate tasks.
If you are hosting an event at a public or business venue make sure your event doesn't violate their policies. (Many venues have rules about what can be sold, even for a fundraiser.)
Check your local community calendar to make sure there are no major events that would conflict with your event.
Consider partnering with other local groups.
If you are having a fundraiser, make sure you have a lockbox and change.
Remember that you don't need dozens of people for a successful event.
National Partners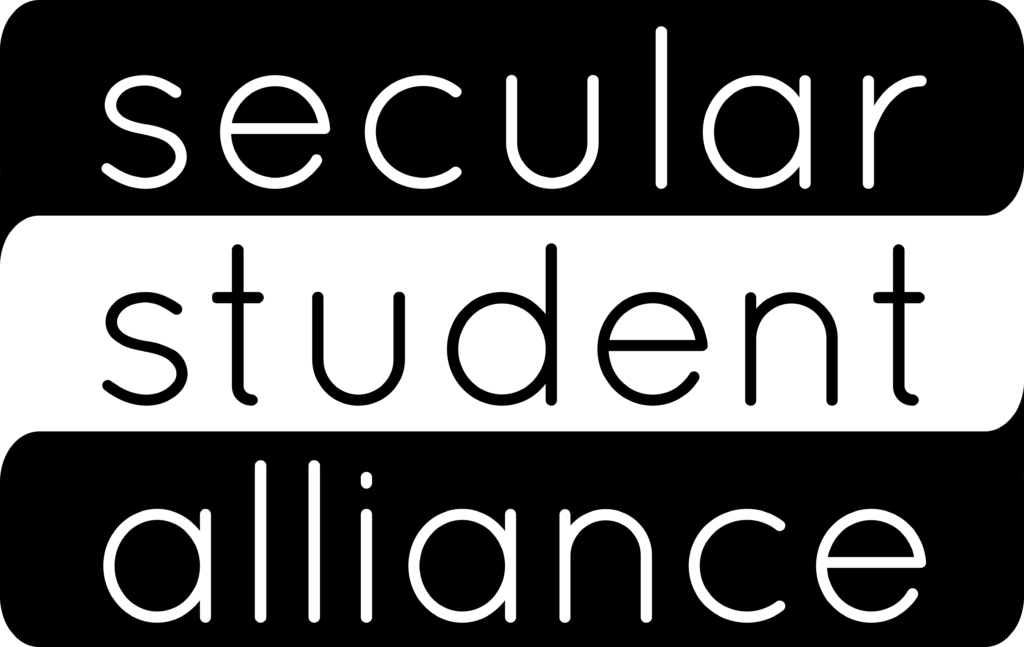 SIGNUP FOR ACTION!
Individual Action
Individual Action
Local Group Action
Local Group Action
Local Partners
Secular Week of Action